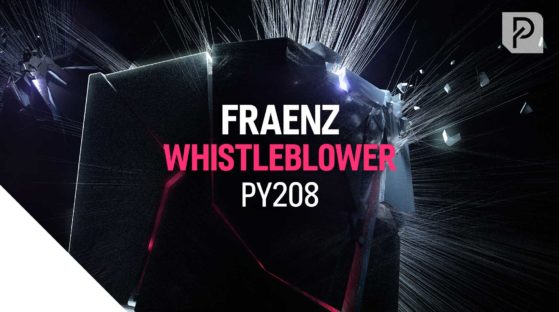 Remastered version of 'Whistleblower' is out on Pyro Records.
As you might already now, 'Whistleblower' is the second original track made by Fraenz. The track gained attention by famous DJ-Duo Twoloud very early and got featured on their newcomer Compilation Twoloud pres. Music Matter Vol. 4. Now, half a year later, it finally got released as a single on German record label Pyro Records in a new mastered and mixed version.
'Whistleblower' convinces with a very powerful and bass-heavy drop, combined with a lot of natural instruments in the break, like strings, guitars, piano and Fraenz' typical signature drums. This results in a very interesting mix of electronic music and rock elements, which you've likely never heard before. You should definitely not miss out this amazing start into 2017!